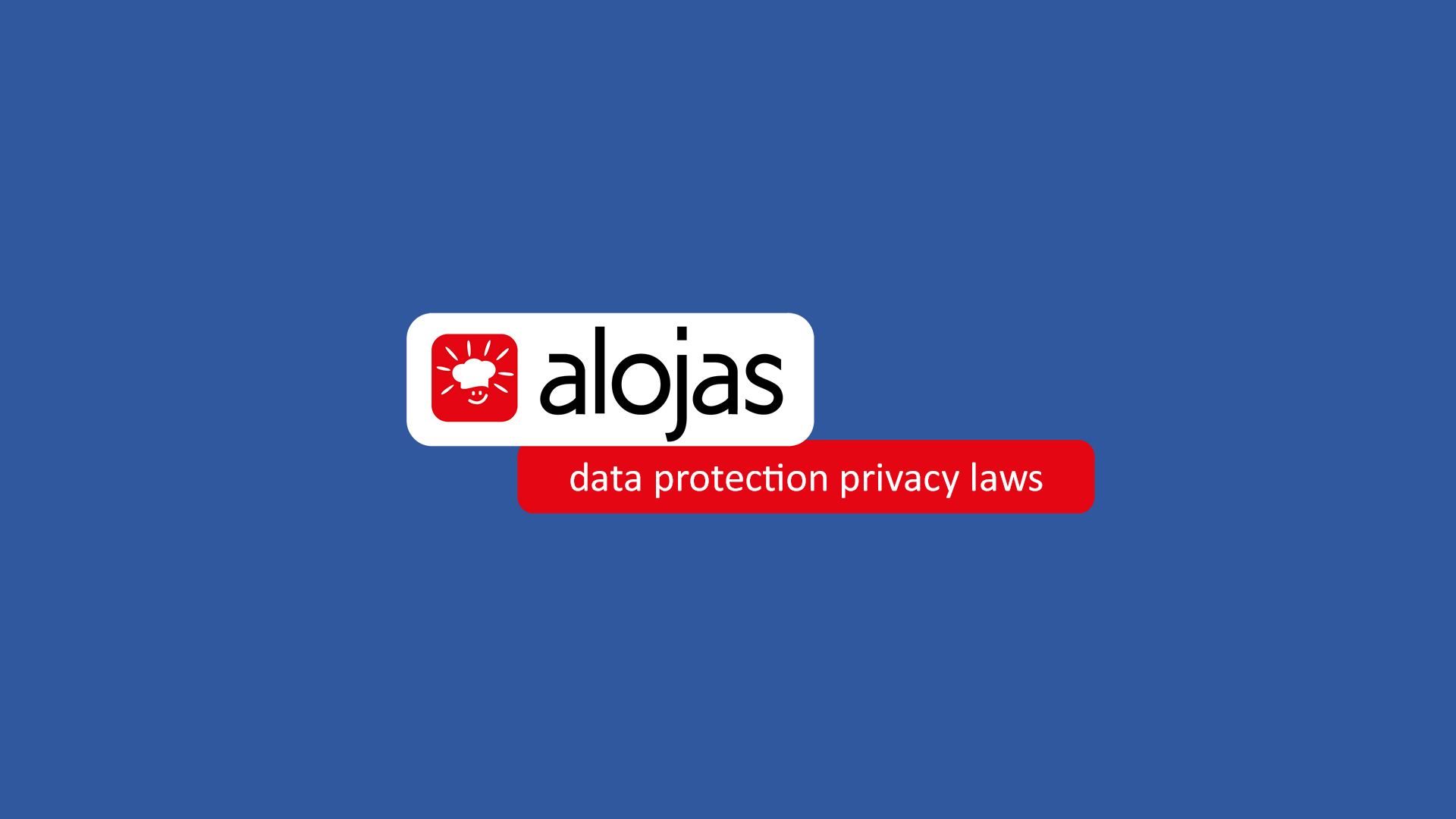 Aloja-Starkelsen SIA
Last updated: 30.09.2022.
General Data Processing Policy:
Aloja-Starkelsen SIA (address: Joglas iela 2, Ungurpils, Limbažu district, LV-4064, Latvia, e-mail: info@alojas.lv) (hereinafter – ALOJAS) as the controller of personal data is obliged to protect the data entrusted to it information confidentiality and privacy. ALOJA's efforts are part of this fundamental responsibility to provide personal data collected on ALOJAS websites (sometimes also called "personal personally identifiable information" or "PII") protection and use.
It is our intention to collect only the personal data of visitors to our websites voluntarily so that we can offer information and/or services only to these visitors or offered information about job opportunities. Please review this Private notice (Privacy Notice) to learn more about how we collect, use, we share and protect the PII we collect.
1.   Collection and use of personal data
1.1. What types of information we collectWe collect personal data about you if you choose to provide such data, for example by email address for communication or registration for receiving services. In some cases, you might already be provided ALOJAS with your personal data (for example, if you are a former employee). If you choose register or log in to the ALOJAS website using a third-party login service, which authenticates your identity and passes your social media login information to ALOJAS (eg from LinkedIn, Google or Twitter), we will collect information or content that will required for registration or login purposes and which you have authorized on the social media disclose, for example, your name and email address to the service provider. The rest collected the information depends on the privacy settings you have marked on the social media in the service provider's app, so please review the respective service provider's privacy policy notice or policy.When you register or provide personal data to ALOJAS, we will use that information in accordance with this. For the terms of the privacy statement. Your personal data will not be used for anyone else purposes, unless we have obtained your permission or if the use of personal data for other purposes is required or permitted by law or professional standards. For example, if you register on the ALOJA website and provide information about your preferences, we will use this information to personalize your user experience. If you register or log in using unified third-party sign-in service, we will be able to recognize you as the same user regardless of the device you use and personalize your user experience across your on visited ALOJA websites. If you send us your CV to apply online at ALOJAS, we will use the information you provide to check whether it matches the current vacancy for the offer. In certain cases, when you have registered for certain services, we will temporarilywe will store your email address until we have received confirmation information you provide via email (i.e. we will send an email to the address you provide toconfirmed registration request).
1.2. Legal basis for using your personal dataALOJAS collects only the personal data necessary to fulfill your request. If there will be additional optional information is required and you will be notifiedat the time of  information acquisition. The laws of the Republic of Latvia allow us to process personal data to the extent that we have legitimate basis for doing so. We are required by law to explain this legal to you basis. Therefore, when processing personal data, we will rely on one of the following processing conditions:
• Performance of the contract: in this case, the processing of your personal data is necessary to fulfill our contractual obligations;
• Legal obligation: In this case, we need to process your personal data in order to fulfill a legal obligation, for example to store data for tax calculation needs or provide information to a state authority or law enforcement agency;
• Legitimate interests: We will process your personal data if such processing coincides with our legitimate interests in legitimate business performance to further the growth of the business to the extent that it does not infringe upon yours interests; or
• Your consent: In some cases, we will ask for your specific permission would process some of your personal data and we will process your personal data in this way only if you consent to such processing.
You can withdraw your consent at any time by contacting ALOJAS at info@alojas.lvExamples of the above-mentioned "legitimate interests":
• To provide information and/or services to individuals who visit our website, or provide information about employment opportunities
• To answer questions, requests submitted through the website www.ALOJAS.com• To prevent fraud or criminal activity and protect our IT systems• To customize a person's online experience and improve ALOJA's website usability and efficiency
• To implement and analyze marketing activities
• To ensure compliance with the terms of our corporate and social responsibility
• To exercise our fundamental rights in the European Union in accordance with the EU Fundamental Law stipulated in articles 16 and 17 of the charter, including our right to do business freedom and the right to property. In certain cases, the personal data we collect will also include special categories of data, e.g. information related to differences between persons (including information about a person's race, ethnic affiliation, political views, religious or similar views, affiliation life and sexual orientation) or data on physical omental health, as well as possible or proven criminal convictions to the extent that they exist in each case the law allows.
1.3 Automatic Collection of Personal Information In certain cases, ALOJAS and its service providers use cookies, web beacons and other technologies to automatically collect certain types of information when you visit our website or contact us by e-mail. Collecting this information will allow us to improve your online experience and the operation, usability and efficiency of ALOJA's websites, as well as to evaluate the results of our marketing activities.
 1.3.1 IP Addresses
An IP address is a number assigned to your computer when you visit the Internet. It allows computers and servers to recognize each other and communicate. IP addresses from which visitors visit the sites, may be logged for IT security and system diagnostic purposes. This information may be used also generally to analyze website trends and performance. 
1.3.2 Cookies
When you visit our website, no cookies will be placed on your computer or device connected to the Internet cookies. This way, the site doesn't remember your computer or device.
1.3.3 Google Analytics
 ALOJAS uses Google Analytics. More information on how ALOJAS uses Google Analytics is provided by: http://www.google.com/analytics/learn/privacy.html To give website visitors more choice about how Google Analytics collects their data, Google has developed the "Google Analytics Opt-out" browser add-on. This attachment (add-on) communicates with Google Analytics JavaScript (ga.js), indicating some information about the website visit should not be sent to Google Analytics. Internet browser add-on "Google Analytics Opt-out" does not prevent information from being sent to the website itself or to other web analytics services.
1.3.4 Web Beacons
A web beacon is a small image file on a web page that can be used to obtain certain information information from your computer; for example, IP address, time the page content was viewed, browser type and cookies previously set by the same server. Web beacons are used exclusively by ALOJAS in accordance with existing laws.
ALOJAS or its service providers may use web beacons to identify third parties website that provides us with recruitment or marketing services, efficiency or to collect visitor statistics and manage cookies. You have the option to disable some of the web beacons by opting out of them for related cookies. A web beacon may, however, log an anonymous visit from your IP addresses, but cookie information will not be recorded.
In some of our newsletters and elsewhere, we may confirm the recipient's electronic postal address using links embedded in messages. We collect this information to evaluate user interest and improve future user capabilities.
1.3.5 Location-Based Services ALOJAS may obtain and use the location information provided by your computer or mobile device place. Location information is collected for the purpose of providing you with information about services that we think might be of interest to you, taking into account your location, as well as to improve our products and services offered by location.
 1.4 Social Media Widgets and Apps
ALOJA's website may include functionality that allows you to share content via social media media apps such as the Facebook Like button and the Twitter widget. These social media apps can collect and use information about how you use ALOJAS websites (see information about for "Social Sharing" cookies above). Personal data you provide on social media apps, may be collected and used by other members of the relevant social media app, and these the relationship is governed by the privacy policies of the companies providing the app in question. We have no control or obligation to control these companies or the manner in which they use your informationinformation. ALOJA's website may host blogs, forums, crowdsourcing and other apps or services(collectively "Social Media Features"). The purpose of these social media features is to encourage sharing in knowledge and content. The personal data you provide on any ALOJA social media feature may be shared with other users of the relevant social media function (except when data collection is otherwise determined at the time), over which we have no or limited control.
1.5      Children
ALOJAS understands the importance of protecting children's privacy, especially in the online environment. Ours websites are not intentionally designed or intended for children under 13 years of age. Ours policy states that we never knowingly collect or maintain information about individuals who are younger than 13 years, except in the context of providing professional services.
2. Sharing and transfer of personal data
2.1. Transfer to affiliates
We will never transfer your data to other companies affiliated with ALOJAS.
2.2. Transfer to third parties and countries
ALOJAS will not transfer the personal data you provide to third parties.
3. Choices
You do not necessarily have to provide ALOJAS personal data, but certain personal information may be necessary for you to receive additional information about our services and events. ALOJAS may ask for your consent for certain uses of PII types, and you will have the option to consent or not to consent to the respective use of your PII. Yes wish to opt out of certain services or information, e.g. viewing electronic news, you will be able to do so at any time by following the instructions included at the end of each such notice. If you wish to opt out of the service or information receipt, we will try to delete your information as soon as possible, however, it may happen that we will need additional information to process your request.         
4. Your rights
If ALOJAS processes your personal data, you have the following rights: •
• Ask questions: If you have questions or comments about how we administer your personal data, please contact us by writing to info@ALOJAS.lv
• Access and rectification rights: You have the right to access this data. Sometimes it called a "subject access request". If we admit that we have obligation to provide you with personal data, it will be provided free of charge. Before person data provision we could ask you to confirm your identity and provide sufficient information about your dealings with us so that we can locate your personal data. If the information we hold about you is incorrect, you have the right to ask us to correct any inconsistencies in your personal data.
• Right to object to processing: You have the right to object to our processing of yours processing personal data if we no longer have the right to use it.
• Other rights: In addition, you have the right to request the deletion of your data if we do so we hold for too long, in certain situations limit data processing and/or obtain copies in electronic format of the information we hold about you. You can request the enforcement of these rights by contacting ALOJAS by email at info@ALOJAS.lv, andwe will make every effort to accommodate your request to the extent applicable existing laws and professional standards.
5. Data security and integrity
ALOJAS appropriate security policies and procedures are in place to protect personalinformation from unauthorized loss, illegal use, alteration or of destruction. Despite ALOJA's efforts, absolute security against all threats is not possible to provide To the best of our ability, access to your personal information is limited and available only to those who need to know. Those who have access to the data must comply confidentiality terms regarding such information. We also make reasonable efforts to keep personal data only for as long as i) it is necessary to fulfill a person's request, ii) as far as it is necessary to fulfill legal, statutory, internal company or policy requirements or iii) until the person request to delete this information. The period of time the data will be stored will depend on the information the individual nature and circumstances of the collection process. You have the right to request information about specific storage period by writing to us at info@alojas.lv
6. Links to other pages
Please note that ALOJAS pages may contain links to other websites, including those to which this Privacy Notice does not apply, but other privacy notices do, which may differ. Before disclosing personal data, we recommend that users review the privacy policy of each such website policy.
7. Changes in Policy
ALOJAS may change this Privacy Statement from time to time to reflect our latestprivacy conditions. When we make changes to this post, we'll change the last editthe date which listed at the top of this page. We will notify you of any changes to this that affect you. In the processing of personal data described in the privacy statement, using an appropriate communication channel, taking into account what channel we use to send other information.
8. Policy and its validity
ALOJAS works to protect the privacy of your personal information online. If you have questions or comments regarding the administration of your personally identifiable information, please contact to us by e-mail info@ALOJAS.lv. These email addresses can also be used to notify you of any issues you may have regarding compliance with our Online Privacy Policy or the announcement. We will acknowledge receipt of your email within 20 days and will endeavour to respond to yours question within one month from the moment of receiving the e-mail. If your question will be complex or receive many questions, we will inform you that it is necessary to solve the question more than one month and we will try to resolve your issue within three months from the when the question was first submitted. We can accept your question (and in this case implement one of the measures mentioned in the "Your rights" section) or reject based on legitimate basis. In any case, you always have the right to submit a complaint to the regulator in Latvia, who is responsible for personal data protection, to the Data State Inspectorate (http://www.dvi.gov.lv). Note: Individuals have the right to submit complaints to regulators at the place of work or residence or at the place where the violation has been committed (EU). Therefore, you have the right to contact the regulator of the relevant jurisdiction.